Hot Air Balloon Meeting Impossible Dream 2016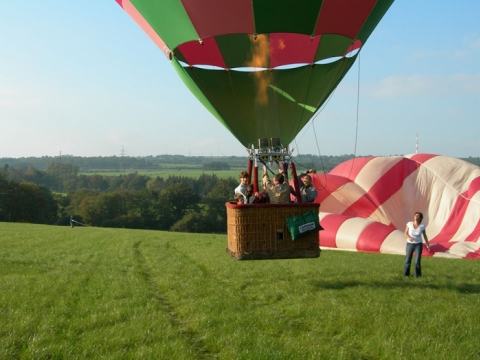 Dear pilots & friends,
Join us to our BEAUTIFUL DREAM HOT AIR BALLOON PILOT's MEET, in Vencimont (Belgium) from October 7th to October 9th, 2016 in the magnificent belgian Ardens.
Maybe the most relaxed ballon meeting ever, with no sea around, no controlled zone, friendly farmers: pilots can socialise without having to perform for the public. Also a unexpected favourable micro-climate here in October since a few years. Nice restaurants in the village of Vencimont.
East winds will take you over the superb wooded area of Chimay (taste the Trappist bier produced here!), north winds will bring you to France, over the quiet "Pays de Fumay". Warm south winds, much more present since a few years, will guide you to the nice city of Beauraing (enjoy the sunny cafés terraces)
For all pilots & crews, we provide lodging (2 nights included, extra night on Sunday night is free!), Saturday & Sunday early morning breakfast with french croissants in the balloon club house & accurate weather information and all the propane you need to be happy.
Don't wait! Request your application form today, as registrations will be closed earlier this year: info@aerovolare.be
Soft landings,
Aerovolare Balloon Team